How Content Strategy Would Make Cobra Kai Kompanion More Badass
Strike first. Strike hard. No mercy.
Have you heard of Cobra Kai?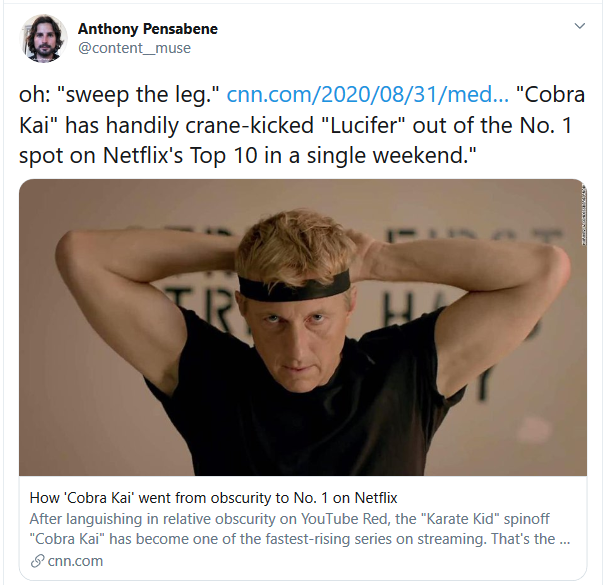 I have been absorbed to the point of seeking ancillary information related to the show, characters, etc. I came upon a podcast.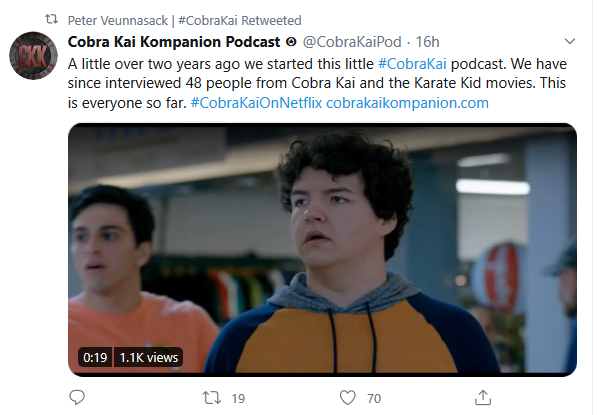 The hosts have interviewed a number of personalities related to the now-Netflix series as well as installments from the Karate Kid canon.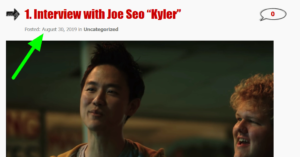 That's admirable dedication to craft. After perusing the Cobra Kai Kompanion podcast and website, I contacted the hosts.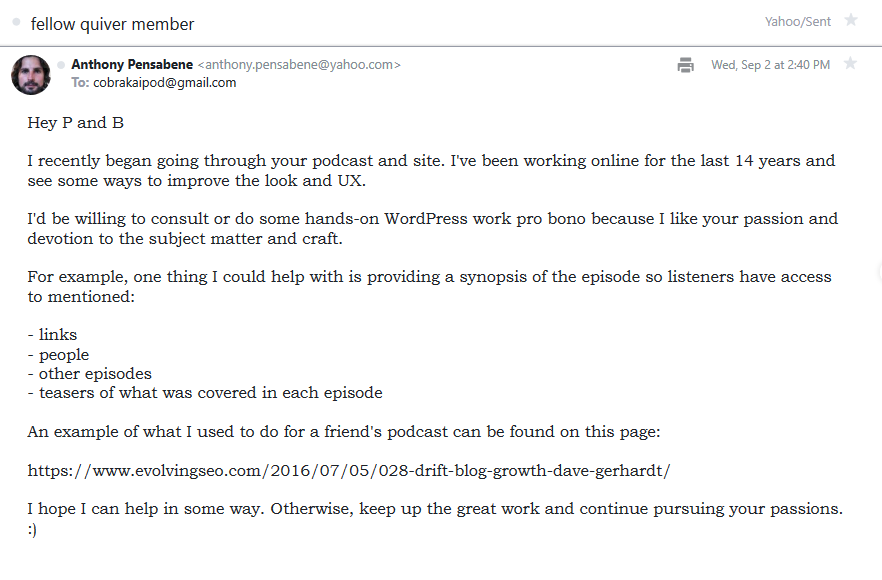 Hawk is a Cobra Kai character who I enjoy. He would suggest I show versus tell.
So, here's how I would help CobraKaiKompanion.com (spoken as "period c-o-m") … so it becomes more badass.
Podcast
Embed Podcast on Site
Cobra Kai Kompanion hosts a prolific and impressive podcast series. Hosts have meticulously interviewed many members of the cast and crew of the Cobra Kai series and Karate Kid films. Meticulous as in they've interviewed the costume designer…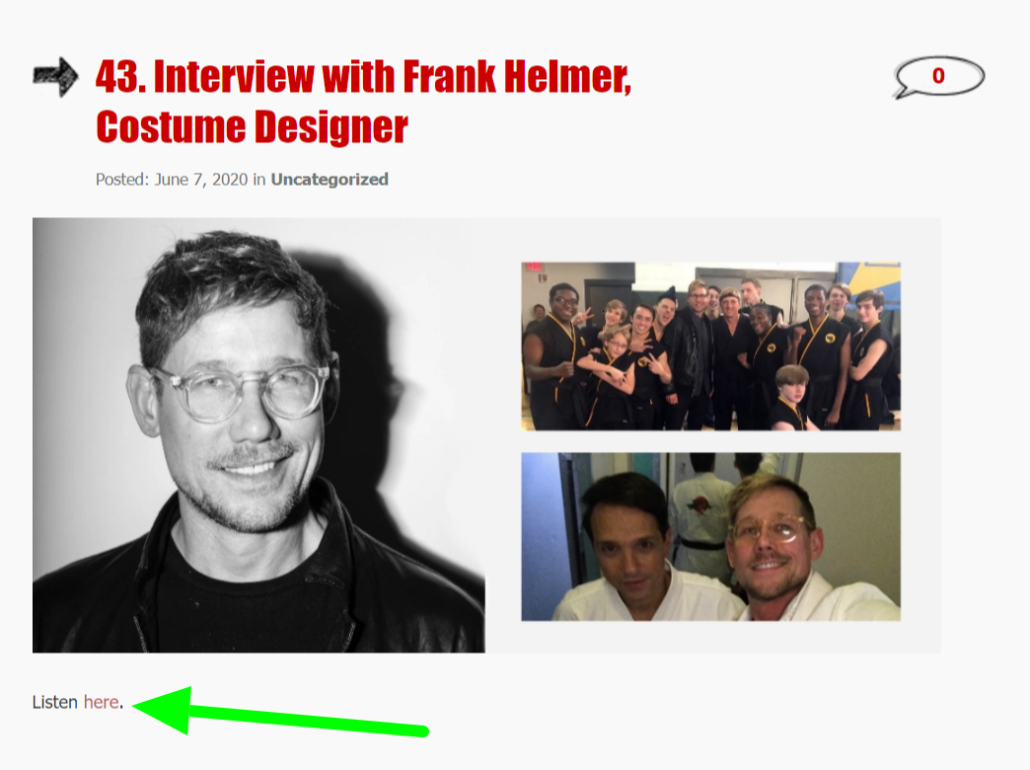 However, the site persuades users off CobraKaiKompanion.com, leading anxious listeners to the PodBean site.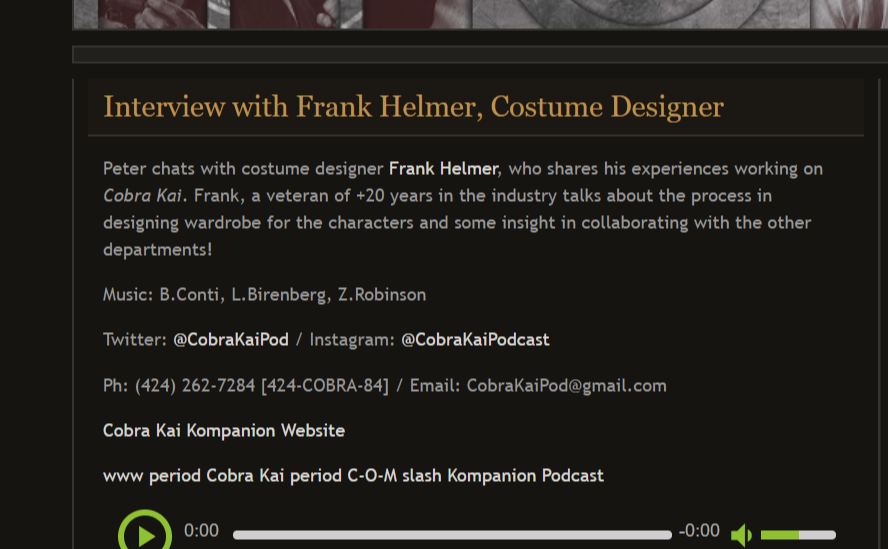 I would suggest the Cobra Kai Kompanion site embed the podcast so users stay put. This would increase on-page and on-site metrics.
Provide Listeners with Synopses
When I worked with Dan Shure at EvolvingSEO, I helped produce the Experts on the Wire podcast. Aside from doing research and offering suggestions for guest questions, I took notes on the show and posted them on the Evolving site.
I would:
– Provide links to tools, posts, and people mentioned
– Internally link to other Evolving podcast episodes
– Give a detailed synopsis of the show (Dan even suggested time stamps.)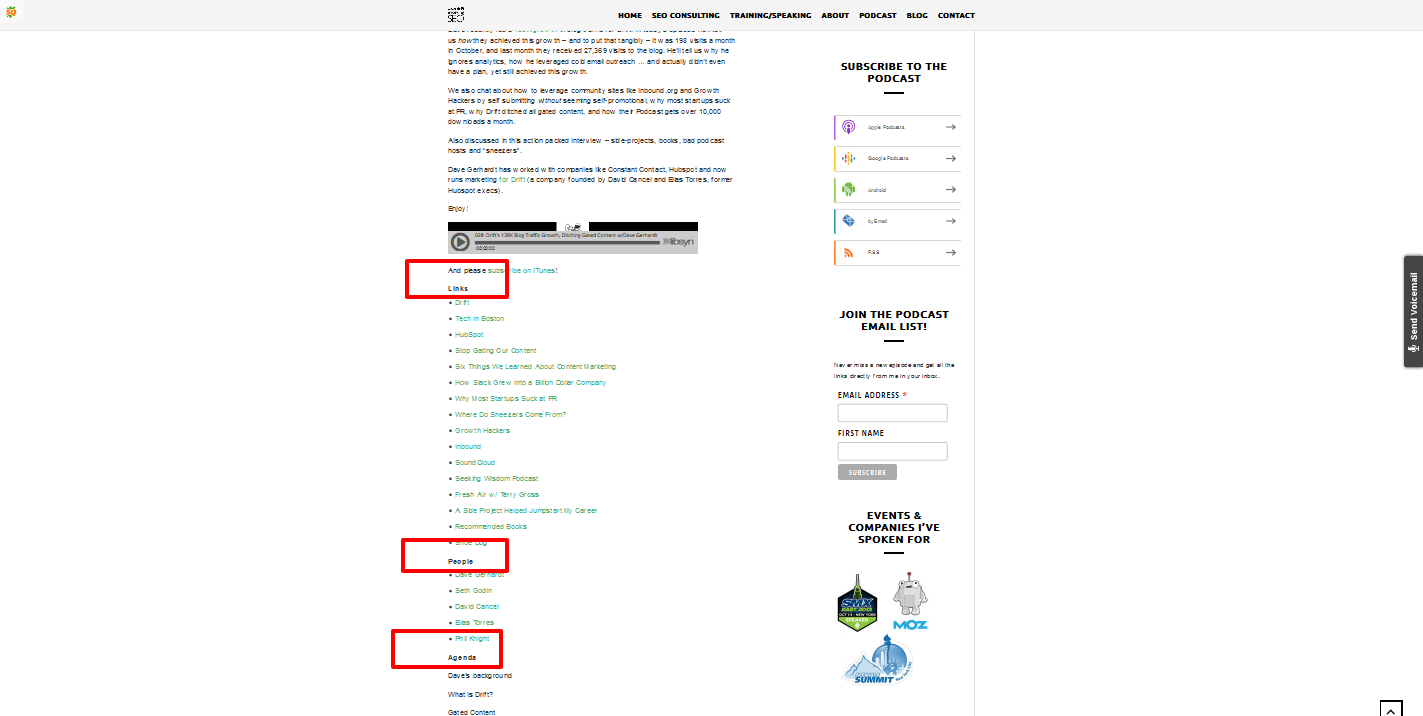 Kompanion listeners would appreciate the same, and it may increase shares, subscribers, links, etc.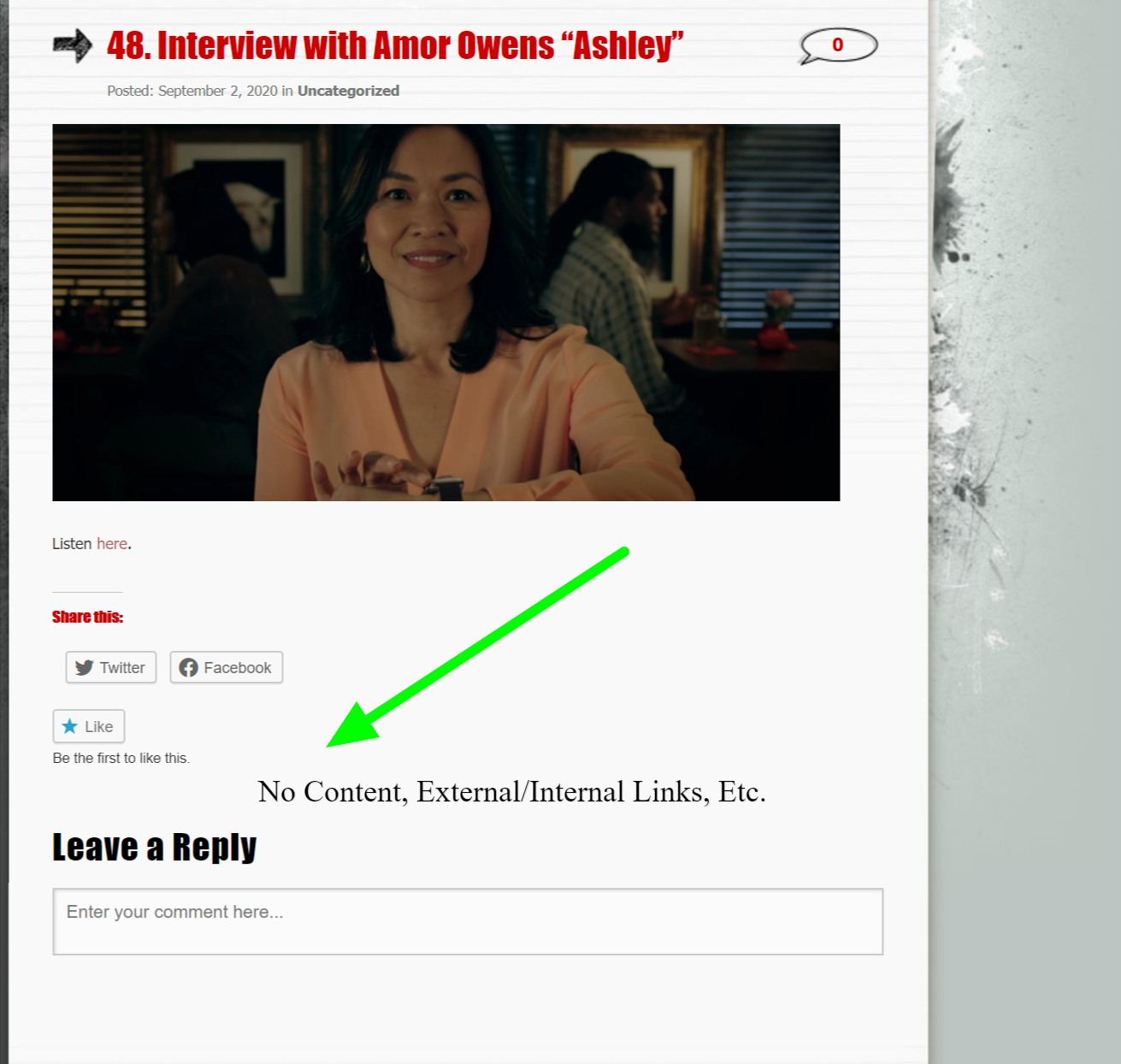 Introduce Categories
Right now, Cobra Kai Kompanion podcast episodes are uncategorized.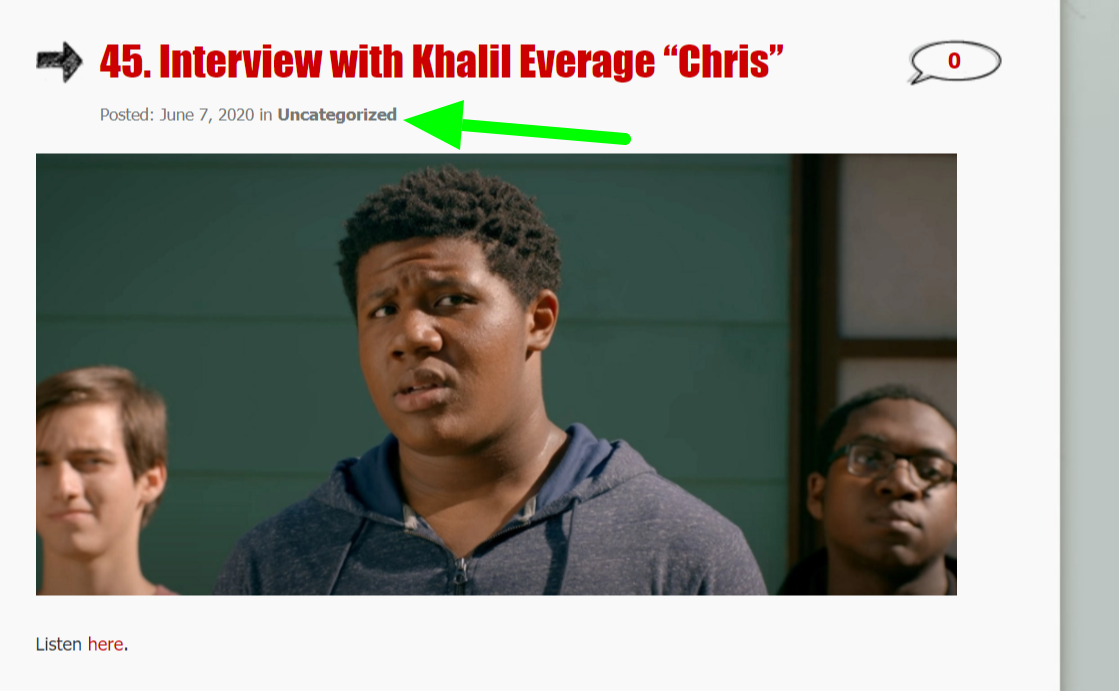 In addition, episodes run down a single page. Widgets feature archived posts by month and recent posts, but introducing categories would improve UX, the visibility of each post, and on-page metrics.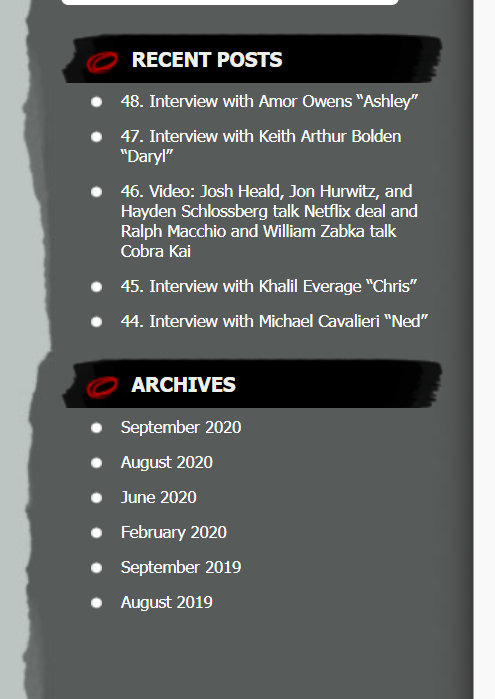 I'd introduce categories, have widgets feature more 'recent posts,' and interlink among podcast entries.
Keywords
Target Informational Search Terms
I wrote a previous article about targeting informational intent. Given the Cobra Kai Kompanion podcast offers a lot of information, it would be wise to target keywords related to informational intent.
People want to know about the series and related personalities.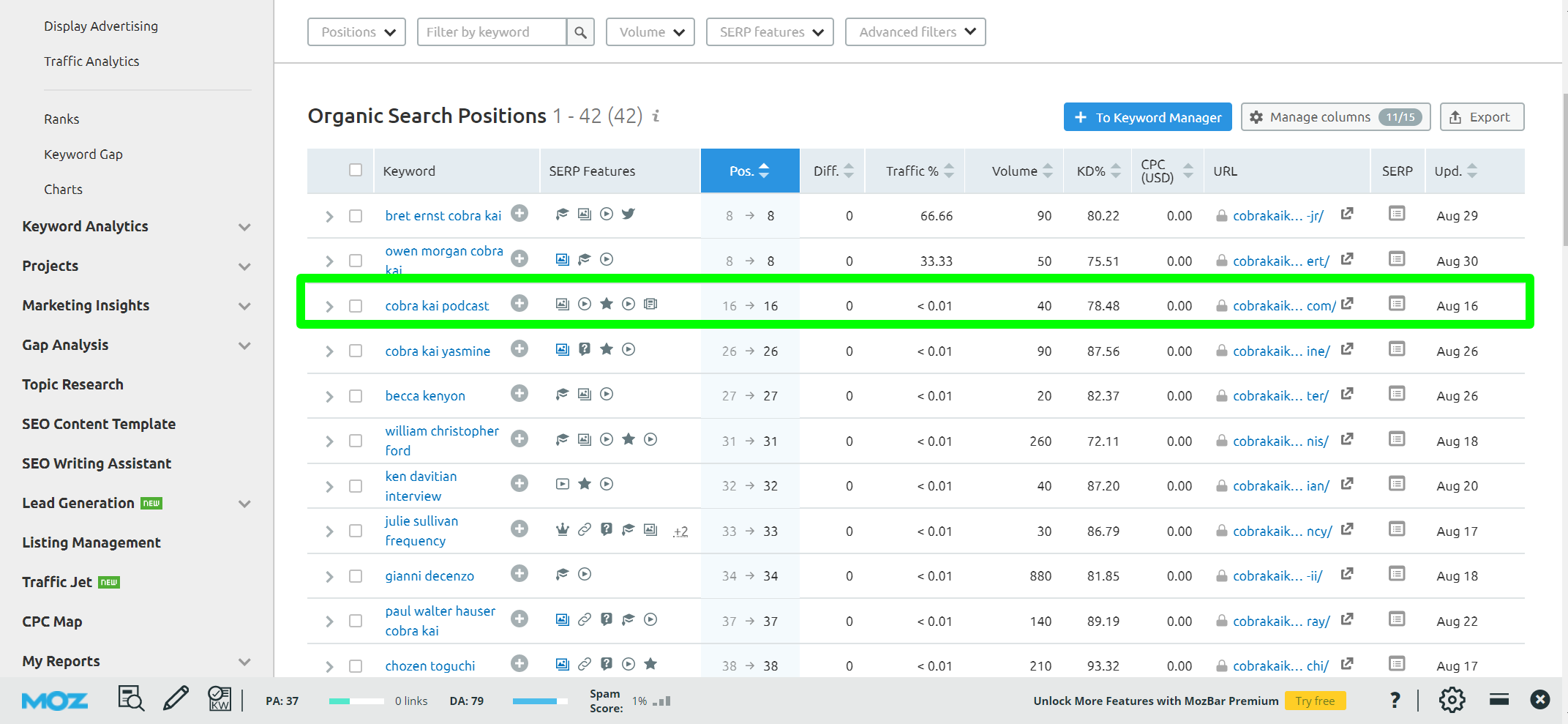 I'd love for CobraKaiKompanion to rank better for keywords like "cobra kai podcast."
Furthermore, the site offers merchandise or "merch."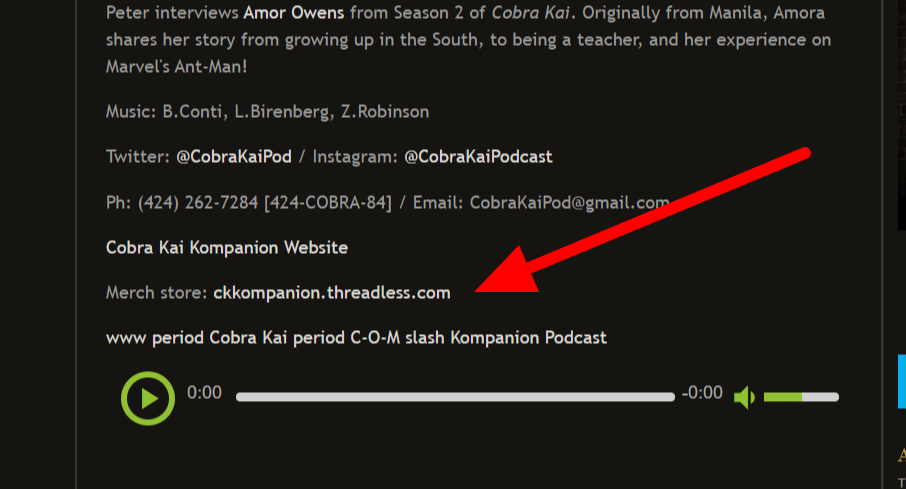 I would suggest a seamless connection between the CobraKaiKompanion website and the merchant site.
The merch introduces opportunity to target keywords related to commercial intent.
Target Commercial Keywords
Who wouldn't want Cobra Kai merchandise? It would be wise for Cobra Kai Kompanion to better target related terms.

Now would be a good time to optimize.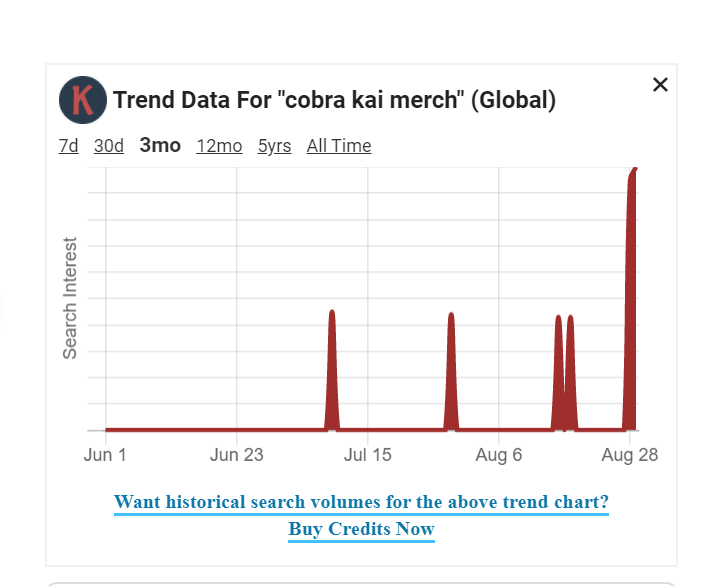 Link Building
Stop Podcast Hosting Site from Stealing Links
Because Cobra Kai Kompanion does not embed its podcasts, the hosting site gets links.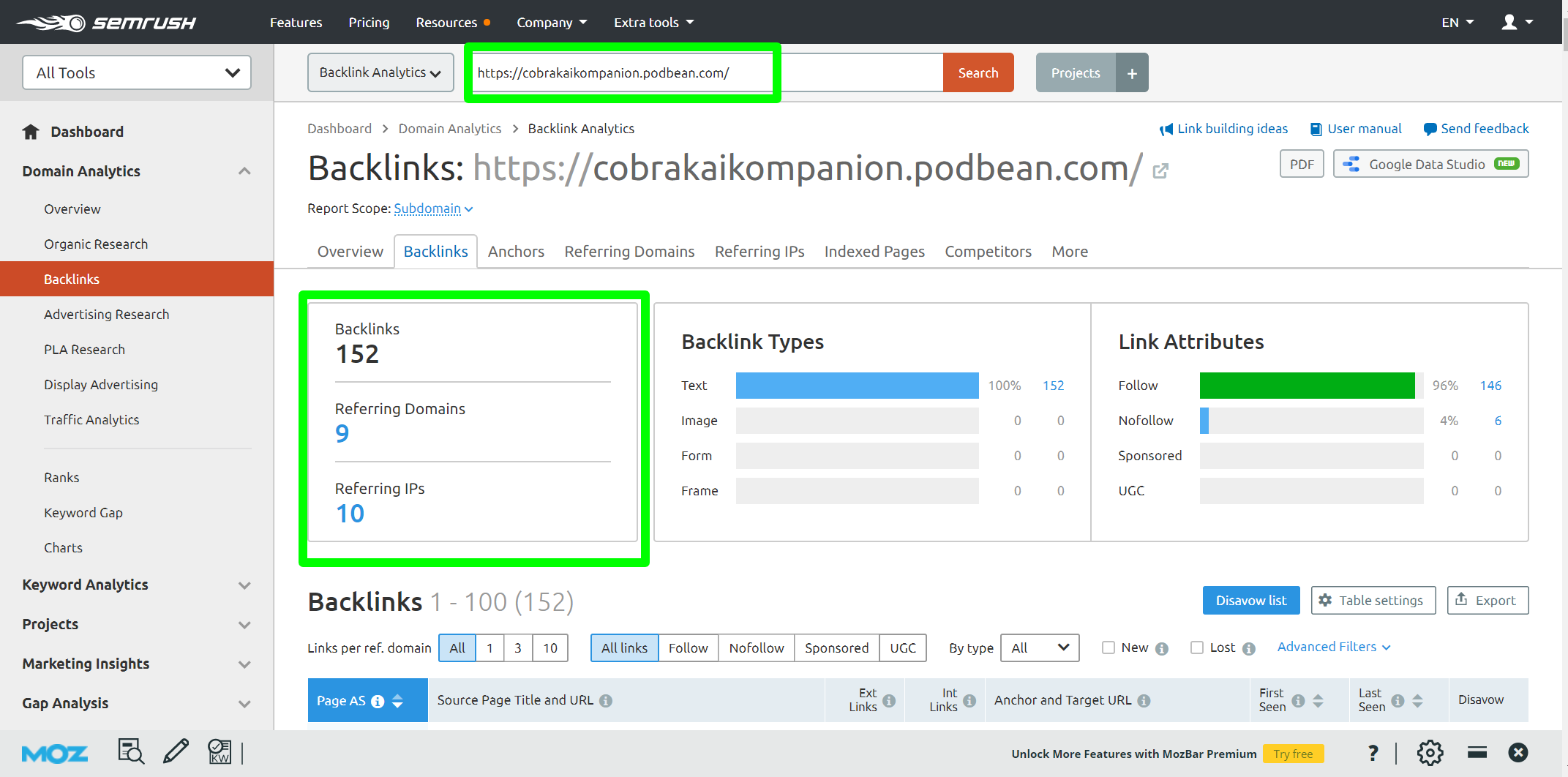 Cobra Kai Kompanion should be getting those added links.
Do Some Outreach
Doing a bit of outreach, or connecting with other fans of the show, can be beneficial for CobraKaiKompanion.com. For example, Hannah Kepple was featured on the Popular website in May 2019.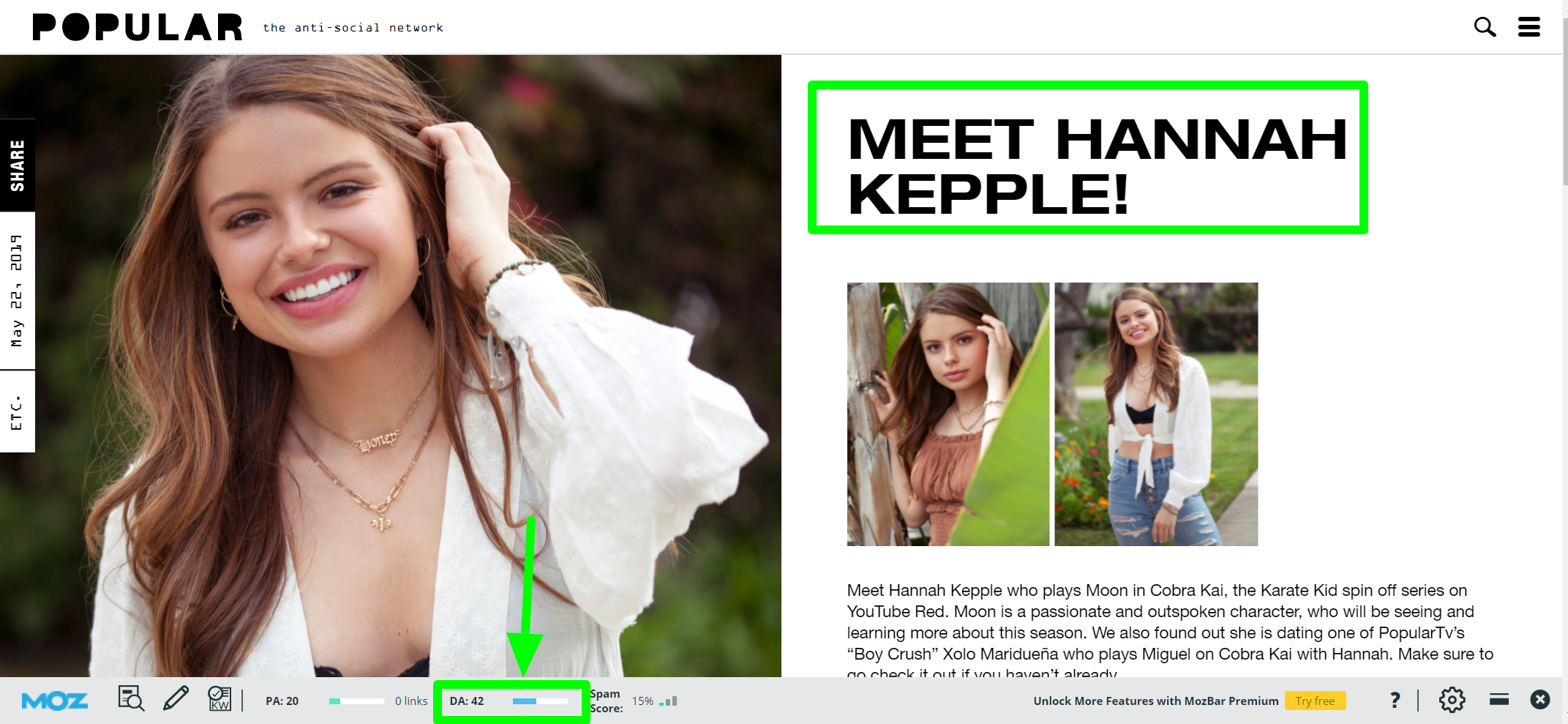 A PR agent could email Popular and inform them Cobra Kai Kompanion did a podcast with Hannah. That may inspire Popular to update its page and link to the Cobra Kai Kompanion content.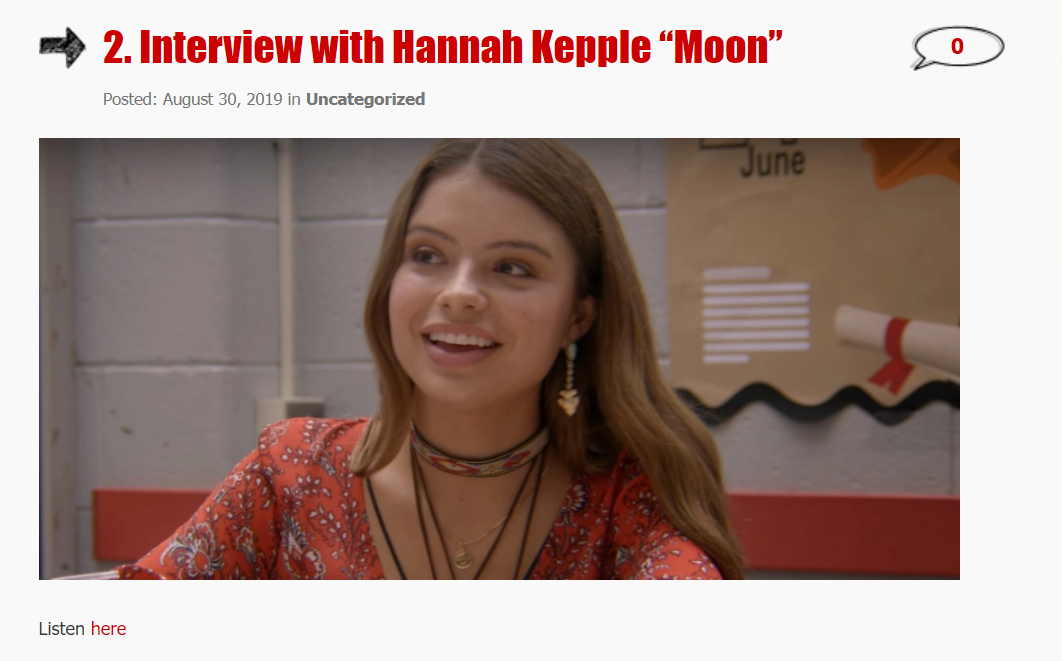 Otherwise, the Kompanion can set a Google Alert for the actress' name (and any personality they have interviewed) and connect with mainstream editors, other fan-based sites, etc.
Each podcast episode is an asset, for the actors and actresses will continue to rise in popularity.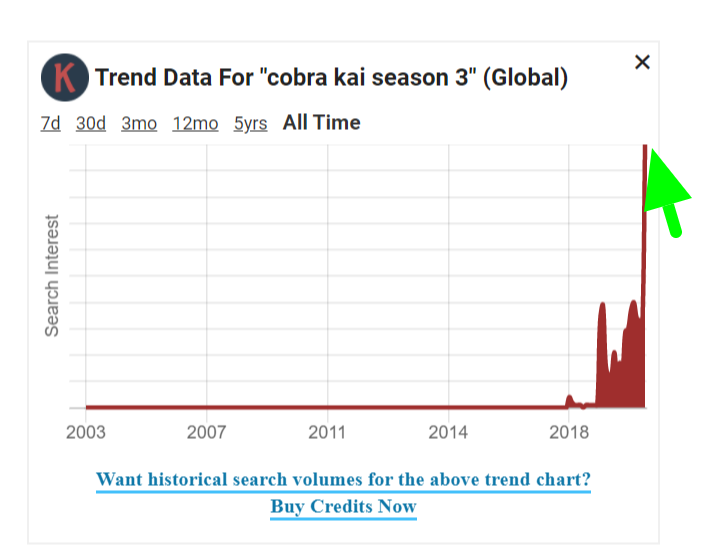 I would get a kick out of helping CobraKaiKompanion.com with content strategy.
The site has a lot of raw talent but it needs lessons in content strategy to become more badass.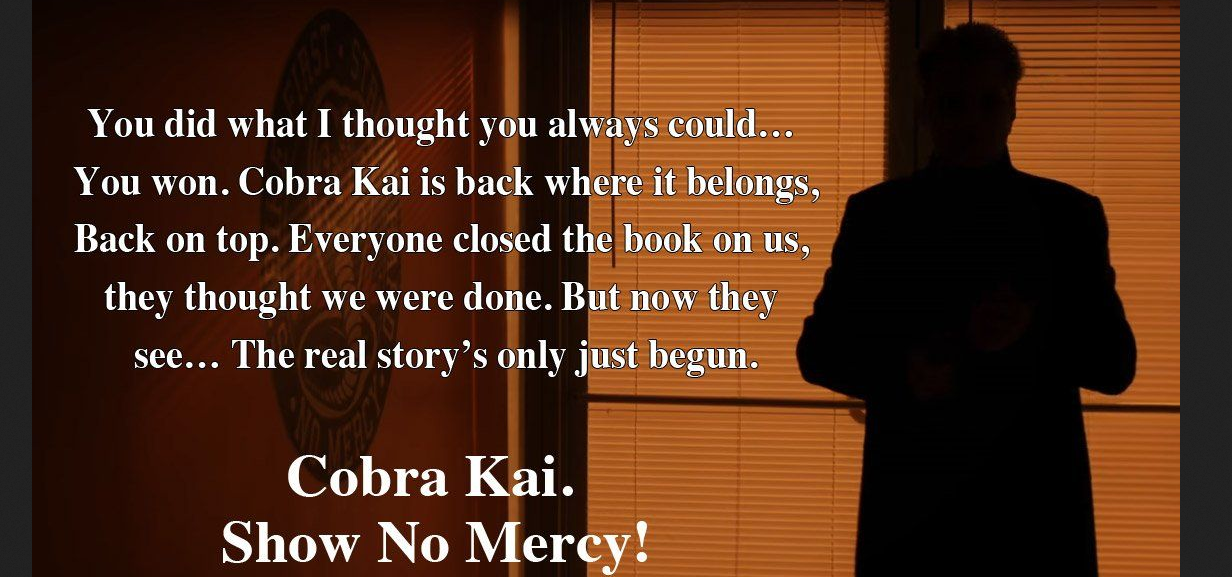 What are your suggestions? Leave them in the comments.
Read More Muse:
http://museoncontent.com/wp-content/uploads/2020/09/t.png
0
0
Anthony Pensabene
http://museoncontent.com/wp-content/uploads/2020/09/t.png
Anthony Pensabene
2020-09-03 10:06:20
2020-09-10 13:01:01
How Content Strategy Would Make Cobra Kai Kompanion More Badass