Rank for Competitor Brand Identity Keywords
During a recent #SEOchat, Mordy Oberstein posed the question, "Do you feel Google gives you enough opportunity on the SERP to thrive or at least survive?"
I replied:

Mordy pointed-out that I get no quarter in trying to rank for a competitor's brand identity keywords.

The next day, I got a win for a service page I developed regarding a QuickBooks-related term.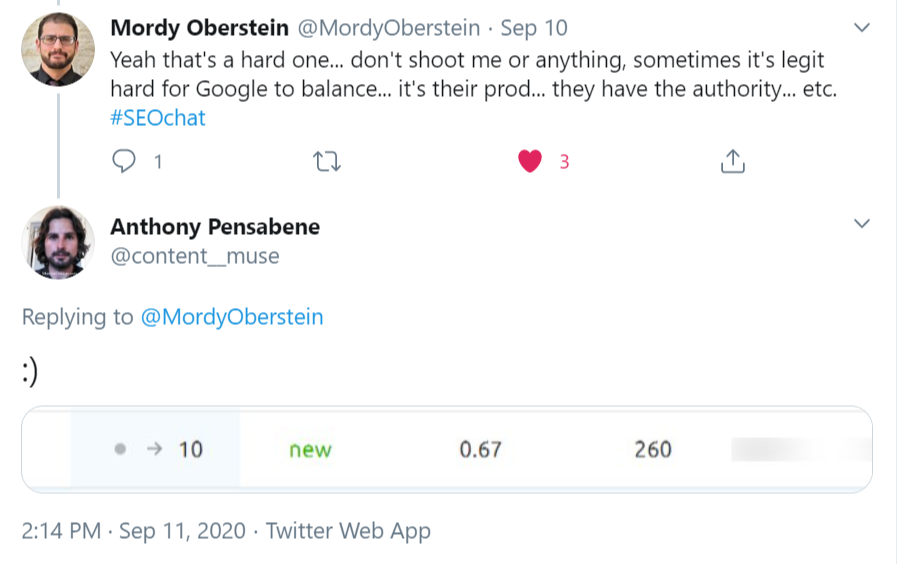 Updated: 9-19

Trying to Rank for Competitor Brand Identity Keywords
I had small reason to celebrate, for it's difficult to compete with Intuit in regard to anything QuickBooks, for QuickBooks is its product. Dan Shure may call this a "prop word" or proprietary keyword, though in this context "QuickBooks" does have a lot of commercial-intent keywords.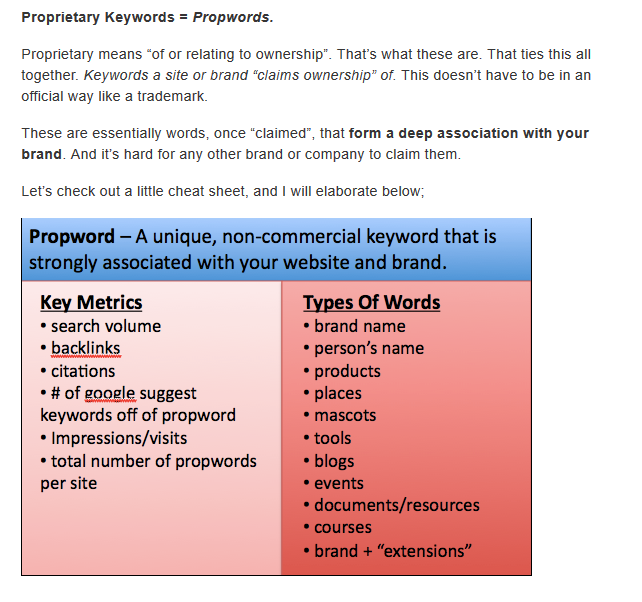 To add more context, the client's domain authority is lower than 10. However, I've seen wins for blog and service pages by focusing on keyword difficulty – despite competing with a behemoth like Intuit and scores of QuickBooks resellers.

Use Keyword Difficulty to Your Advantage
I recently wrote a post about measuring the ROI of content. The blog post example used targets the "cost" of a service. The primary targeted keyword associated with the page has a keyword difficulty score of 49.01. As with the service page above, the keyword difficulty score is relatively low given the head terms.

I believe a lot of forward momentum has come from being creative yet realizing I need to pay attention to keyword difficulty. I regularly use SEMrush's Keyword Magic Tool and invert by difficulty level.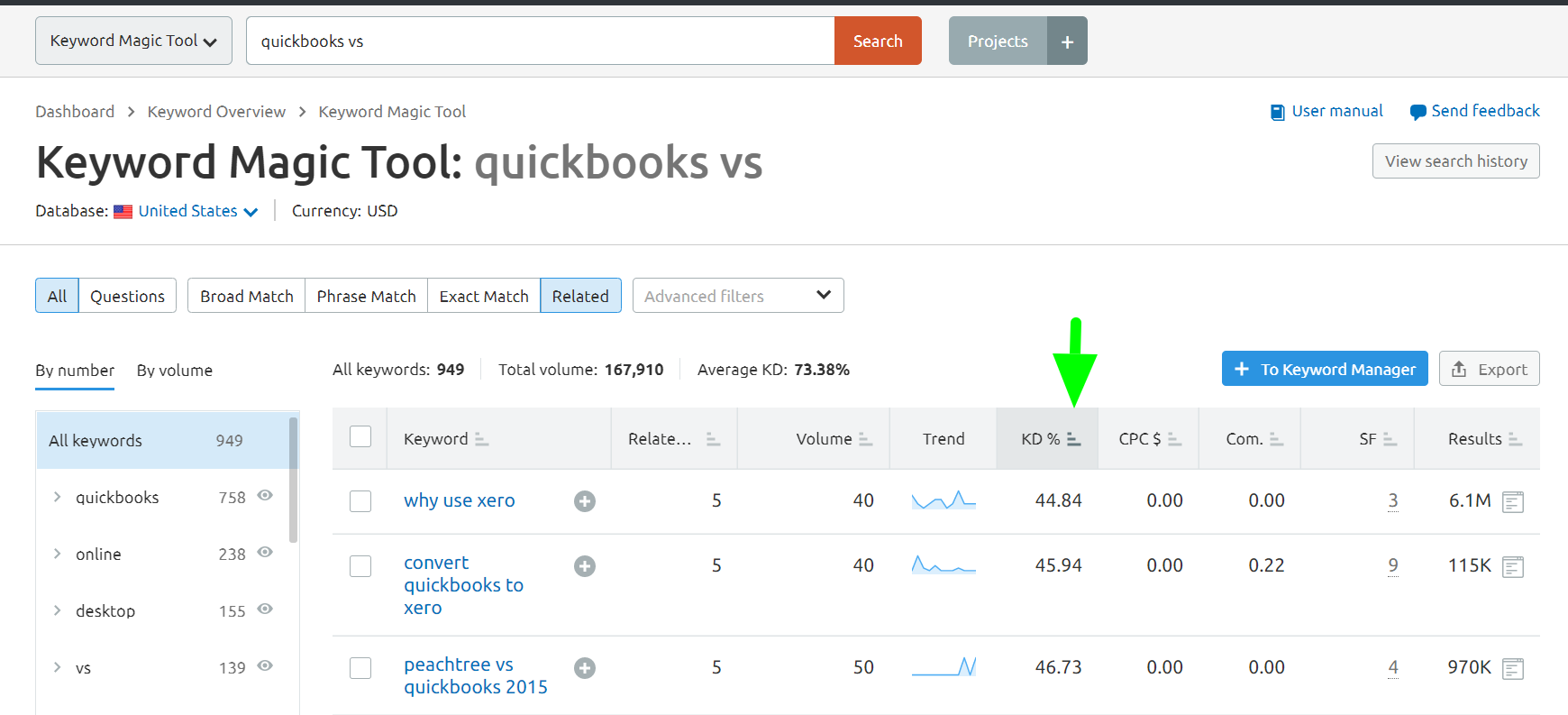 Check-out Rob Woods' 2020 Keyword Research post for about classifying keywords, keyword difficulty, etc. I use a paid version of SEMrush, yet SEOquake is a plug-in that provides keyword difficulty metrics as well.
Additionally, read Kevin Indig's post on 3 Best Practices of Competitor SEO.

Consider Keyword Difficulty When Updating
To make this post more meta, I suggested that Dan Shure update his prop words post. I've had success with pivoting the primary keyword of a page before. In time, SERs change and opportunity arises.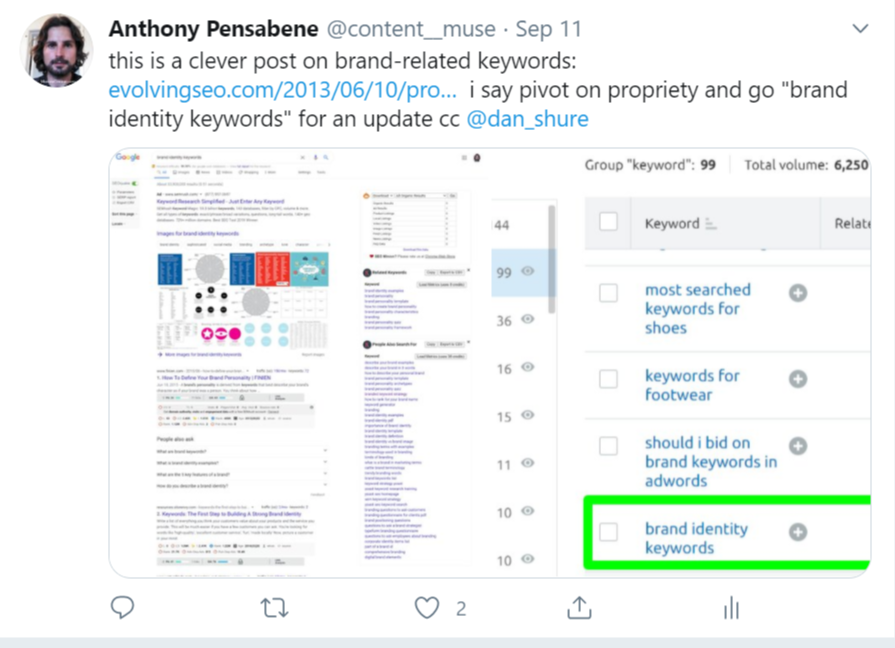 In this case, I believe "brand identify keywords" is befitting to the content on the page and has a bit of search volume. Moreover, as with terms targeted above, the keyword difficulty score for "brand identity keywords" is relatively low (64.11).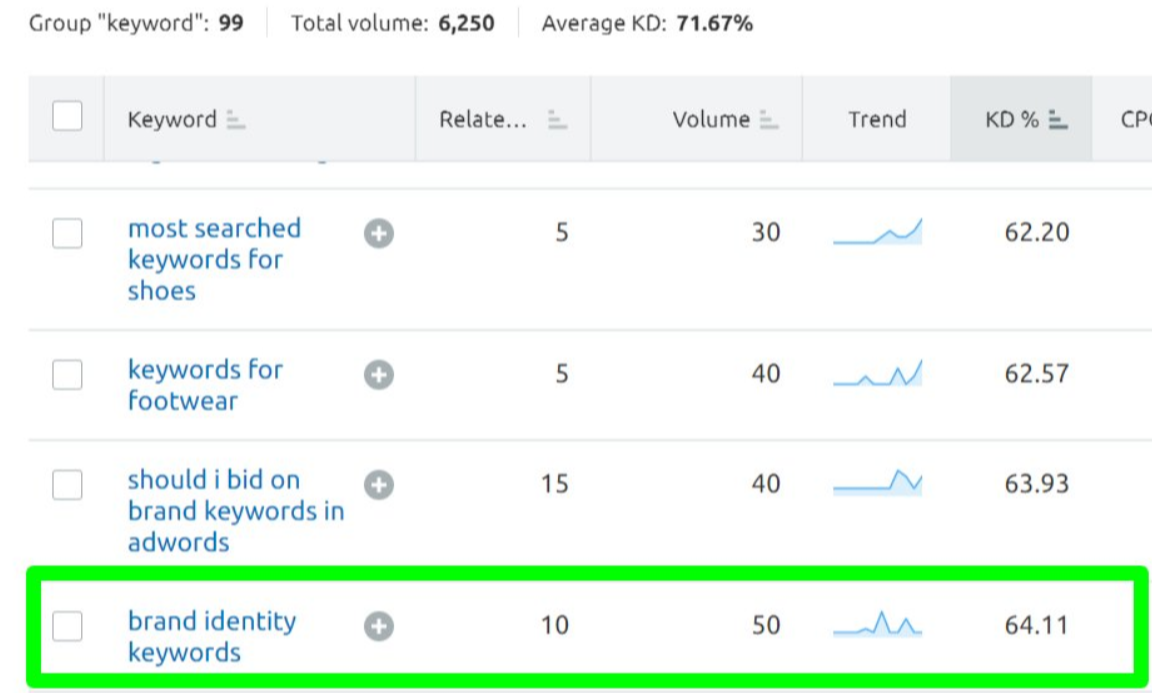 Read More Muse:
https://museoncontent.com/wp-content/uploads/2020/09/t.png
0
0
Anthony Pensabene
https://museoncontent.com/wp-content/uploads/2020/09/t.png
Anthony Pensabene
2020-09-15 08:17:47
2021-04-07 08:38:01
Rank for Competitor Brand Identity Keywords